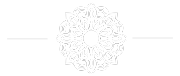 About Angira
A mind and movement integrator
A degree in M.Sc(tech) in Bioinformatics, a stable job in an international school, a decade- long of experience as an Indian classical dancer with a number of accolades weren't enough to keep Angira Chakravorty Dasgupta happy in life. Her real passion lied in her zeal to reach out to people and help them through the healing powers of movement. So was born "Healing Rhyyithm"–a realization that rhythm is the core essence of happiness in life. Angira uses multidimensional and unconventional approaches of the body-mind techniques such as Dance Movement Therapy and Neuro-Linguistic Programming (NLP) to integrate mind and movement.
Move our body, heal our lives.
Her integration technique helps her to dive deeper into the human mind and empowers people to identify their strengths which enhances the quality of their lives.
A certified dance movement therapist from Kolkata Sanved collaborated with TATA Institute Of Social Sciences and a Master Practitioner of NLP from Anchor NLP (Society of Neuro-Linguistic Programming) Angira, blends her experience as a passionate performing artist and a certified counselor to help individuals. Angira has also completed her foundation and advanced course from the Rhythomosaic dance therapy section. Her academic background and experience in teaching Biology, Physiology, and Anatomy along with her multidisciplinary approach add up to her knowledge as a mind movement integrator to understand the nuances of mind and body relationships.