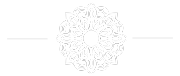 advisory board
Col. Sudip Mukherjee
Col. Sudip Mukerjee is a Certified Master Trainer and Facilitator, an NLP Trainer and he holds a Masters Degree in Psychology. He also has professional certifications in Project Management (PMP) and Human Resources (HRBP). His experience includes 21 years in the army and 2 years as a Vice President of an Airline. Sudip brings his deep understanding of human brain patterns and psycholinguistics together to create an effective field which he terms 'Brain Pattern Re-Engineering'.
As a CerebroLibérateur, he figures out where the client/participant is stuck and creates customized interventions to empower participants and therefore become much more effective in sales, marketing, in the manner they lead and by deleting unnecessary 'mind clutter', become more efficient as entrepreneurs, professionals, teachers, trainers and home makers. Once that happens, people are more efficient, productive and have a better work-life balance.
With his keen understanding of Organizational Behaviour, Sudip conducts Business Breakthrough Workshops on Sales, Negotiations and Adapting to Change. He also conducts effective training modules on Management Development, Leadership and Coaching & Counselling skills.
Pt. Tanmoy Bose
Tanmoy Bose is a highly renowned Indian percussionist and tabla player, musical producer, film actor and composer. He has collaborated with bigwigs like Pandit Ravi Shankar, Anoushka Shankar, Amjad Ali Khan and Dr. L. Subramanium and created the musical group The Taal Tantra Experience in 2002. He was born and raised in Kolkata, and studied at the South Point High School and subsequently graduated from the Scottish Church College. His musical education began at the age of seven, learning vocal music from Pandit (teacher) Maharaj Banerjee, harmonium from Pandit Mantu Banerjee, and subsequently learning tabla.
His training in the traditional Guru Shishya Parampara started with Pandit Kanai Dutta, after whose death Tanmoy became a gandabandhshagird (disciple) of Pandit Shankar Ghosh. Tanmoy Bose has performed extensively with Indian Classical musicians like Munawar Ali Khan, Pandit V.G Jog, Imrat Khan. He has worked with Padma Bhushan and Amjad Ali Khan since his college days. Ravi Shankar regularly invited him to play and he spent almost half of the year touring. Bose has been a researcher and composer too
Whilst touring abroad his experience with musicians, composers and choreographers lead to the creation of Beyond Borders with Chaturang Moksh, Taalyagna etc., based on Indian Rhythm and Dance nuances.
In 2002 his world music project The Taal Tantra Experience – showcased familiar sounds through unfamiliar mediums, cross-cultural rhythm, and devices. He was one of the foremost musicians to introduce folk songs and tribal drumming into band format. Designing musical filigree between Folk music, Indian classical music, Jazz and South American drumming (Latin percussion), The Taal Tantra Experience has emerged as one of the foremost world music bands in the Mid-East, North America, Europe and India. The name signifies "Sādhanā" or worship through rhythm. Even though Taal Tantra is not just drumming, it has elements of various instrumentations coming full circle. Bose has worked on numerous projects worldwide. He participated in three Grammy Award-winning recordings Concert for George, Full Circle: Carnegie Hall 2000 and The Living Room Sessions Part 1. He has composed music for National Award-winning feature films and various documentaries and ballets
Smt. Shashwati Garai Ghosh
Shashwati was born into a family of artists. Her father was a renowned sculptor; mother was a painter, and brother an architectural sculptor. From early childhood, she has been a believer in the idea that "art reflects life." and now, she experiences life through the art of dance. She began training in Odissi under noted dancer and choreographer Smt. Sharmila Biswas in 1999. She has since groomed herself as a soloist. She has had the privilege of receiving special training from legends like Guru Kelucharan Mohapatra, SmtKalanidhi Narayanan, Smt Sonal Mansingh, Shri Durgacharan Ranbir, and dance medicine fitness training from Dr. Kannan Pughazendi.
She has been the Rehearsal Supervisor and Head Instructor for trainee dancers at OVM, Smt. SharmilaBiswas's internationally acclaimed Odissi institution.Angashuddhiis, is her own Odissi dance institute – an initiative to nurture, and pass on the knowledge of Odissi dance to the next generationShashwati has travelled extensively in India, and abroad, with the OVM ensemble, and individually has given notable performances at prestigious festivals.
AWARDS
Sanskriti-Madhobi Chatterjee Memorial Fellowship
Kalavaahini Senior Fellowship
Ustad Bismillah Khan Yuva Puraskar
Guru Kelucharan MohapatraYuva Pratibha Samman(first recipient)
Nalanda Nritya Nipuna Award
Odissi Jyoti Award
Shringar Mani Award
National Scholarship, Ministry of Culture, Government of India